We present to you a step by step guide to conquering the Black Friday games! Yes, you will be the master that everyone envies. You will be the one that will hold your multiple bags of stuff high in the sky in victory, because not only did you get the perfect gifts for everyone, every last thing on your list, you got it at the best darn price and in style! Cheers to you my friend, cheers to you!
Too good to be true? Not a chance bud. You got this! Follow this step by step guide and you will dodge, duck, dip dive and dodge, through all the aisles of crazy unprepared and aggressive shoppers. You will conquer those boring, time-consuming lines, excessive noise, and traps of unneeded items marked 90% off with class and style. Yes, you will be the winner of the Black Friday Games, your preparation starts now!
1.Breathe… you got this!
Take a few deep breaths in and channel your inner Black Friday games master. Repeat after me and say, "I will conquer the Black Friday games!" 10x and really mean it!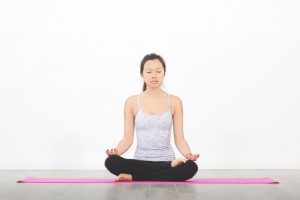 2.Make a Budget:
This is step is the absolute foundation for your Black Friday games strategy. You MUST assess your finances and make a budget that is realistic and comfortable for you. Shopping for your loved ones is supposed to be something nice and cheerful, not something that creates added stress or put you in financial trouble.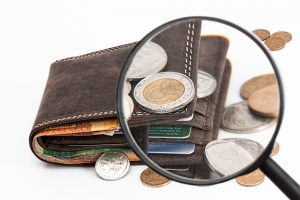 3.Create a List:
Write down everyone you need to shop for and allocate gift spending amounts per person. Be sure cross reference it with your budget and make sure it balances. Be sure to keep some budget aside for wrapping materials, cards, and shipping.
4.Ask everyone for their wish lists:
Once collected make notes of which items you can purchase that is within your budget. Also, be sure to have a backup gift in mind in the event an item gets sold out. To avoid double purchases, create secret chat groups with your family or friends to make sure you're not buying the same items as someone else. Also, be careful not to post in the wrong group. Use specific names or icons to organize the chats.
5.Begin Checking Deals Online and Flyers 
Now that you have a well-coordinated list of what you need to get, it's time to start shaping your Black Friday games strategy. Get a head start by conducting a Price Comparison search for the items on your list on PriceReel. Jot down the prices and store or bookmark the product pages. Start clipping out deals in the flyers and visiting Black Friday deal sections on store websites. Subscribe to the store's email lists and social media pages. They mostly post and send out tons of exclusive deals!  Next, jot down the best prices available.  Try to include 2-3 for each item, that way you have more options for your game plan.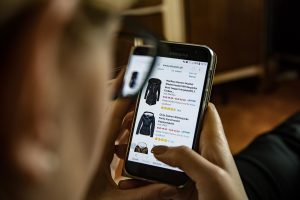 Key tip – Be sure to check stores return policies. Sometimes it's a little better to pay for peace of mind, especially when it comes to apparel. It's always better to give a gift to your recipient in the event that there is an issue, or it doesn't fit, or if they were given the exact same gift by someone else.
6.Make a Game Plan:
This is the crucial step that could lead you to victory or turn your day into a shopping catastrophe; prioritize the items that you know will be sold out the quickest, i.e., popular electronics or toys and visit the stores that carry these items first. Continue to make a list of all the stores you need to visit in order of priority. Try to find a mall or plaza that carries most of the items. (Remember gas costs can add up if you're driving around town.) Also, remember to incorporate your back up stores in case an item is sold out.
7.Preparing for Game Day:
It's time to get mentally, physically and even emotionally in the zone. Fuel up with a meal before you go (an empty stomach could lead you to make bad shopping decisions or worse, make you throw in the towel! You will most likely be standing in line for a long time, be sure to wear comfortable shoes and light clothes and have some entertainment on hand (i.e., Netflix shows downloaded to your phone, Spotify music lists, or a good ol' fashion crossword puzzle book. Be sure to have your phone fully charged or have a copy of your game plan on hand. Bring a backpack to carry your items to minimize the chance of accidentally forgetting your purchases in another store. Pack a couple of snacks and water as well to keep your refreshed.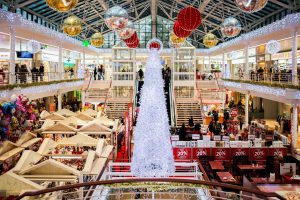 8.BEWARE OF TRAPS!
STAY AWAY FROM ITEMS THAT ARE NOT ON YOUR LIST! They are setups, traps, and potential game enders! They will waste your precious time and budget and hinder your mission! Remember you don't need another cool kitchen item or another black dress or another pair of shoes (unless that's specifically on your list). BE STRONG!
9.Be a Good Shopper
A good game day always comes with good sportsmanship. A smile and compliment can go a long way for tired, hardworking sales associate. An item is not worth getting into a physical fight over. It's not worth it to potentially hurt someone else or yourself. There will always be another deal. Also, sometimes someone else may need the item more than you, remember you made an awesome plan and have back up ideas, let them have this one if needed. 😊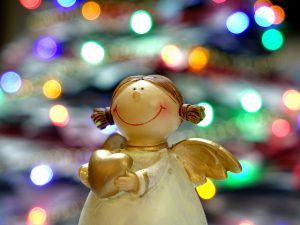 Now for the most important step to complete your successful Black Friday victory, relaxation. Take a deep breath and smile. You're home now and your purchases are stored safely in the corner. Time to take a nice warm bath, watch a movie or whatever it is you like to do to relax and unwind. Think about how it's the end of November and you pretty much finished your shopping! Now you could focus on personalizing gifts, writing heartfelt cards, and do all your favorite holiday activities such as baking goodies, watching classic holiday movies, seeing a holiday concert or show, view the neighbor holiday light displays and more!
Black Friday, black friday shopping tips, christmas shopping tips, holiday shopping tips
---
---