Power Your Sales With PriceReel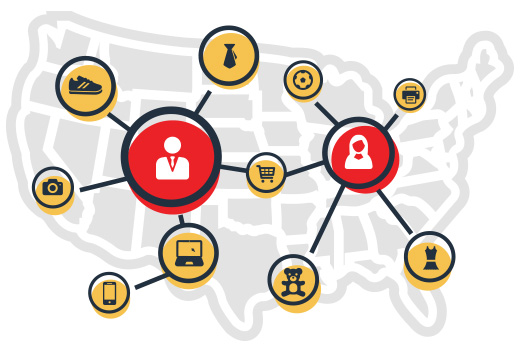 Find the right customers
PriceReel's unique location feature allows merchants to select the locations where they would like to display their products, whether it's nationwide, by state, or even city specific. PriceReel also allows merchants to create multiple campaigns for various locations. For example, a merchant can create separate campaigns for people living in New York City, California, and the whole of Canada. Finding the right people to target decreases acquisition costs & increases return on investment.
Add a new customer acquisition channel
Nearly 60% of all Americans made at least one online purchase in 2015. With that number expected to only increase over the coming years, PriceReel opens the door to an endless stream of new customers prepared to make purchasing decisions.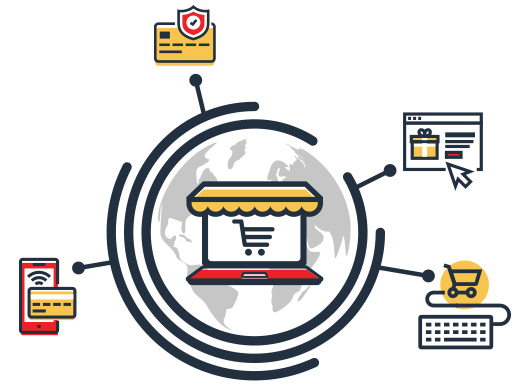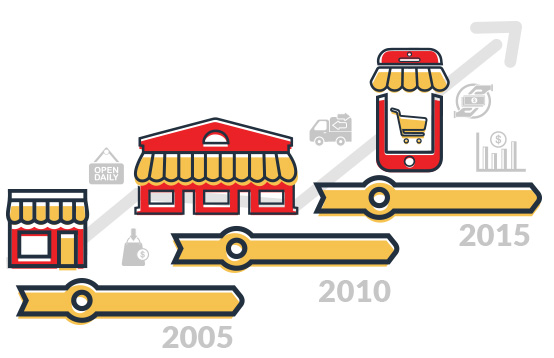 Adaptability
We help companies adapt to the present & prepare for the future. In 2015, e-commerce sales generated $342 billion in the USA alone. By 2020, that number is expected to double. Don't lag behind the trends; we'll keep you up to speed.
CUSTOMER SERVICE
Our team of dedicated experts will be there to address any questions you might have throughout the process. We pride ourselves on excellent customer service, and our goal is to create a positive return on investment for our vendors.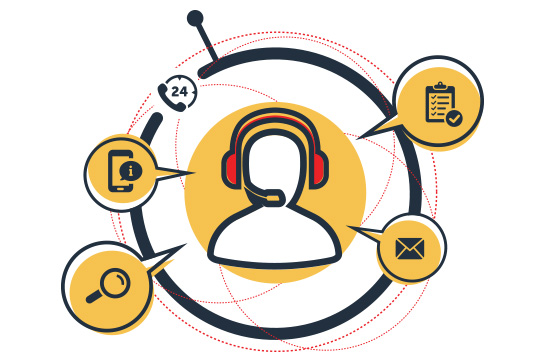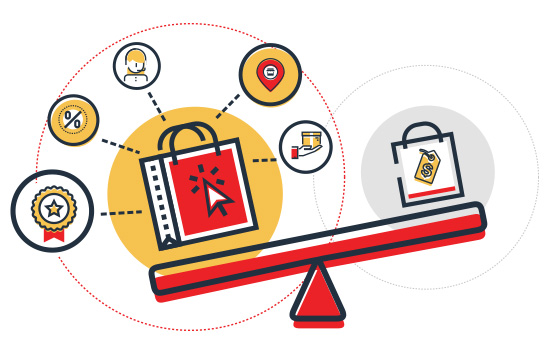 THE LOWEST PRICE IS NOT ALWAYS THE BEST
There is more to online shopping than finding the right product for the lowest price. Having local retail locations, extra customer support, & free returns have a cost. So if you're one of those vendors that may not be the cheapest, but want your product to have the same visibility as a competitor, PriceReel is the channel for you!



Are you ready to become a Vendor?

I'd like to request a demo to learn more about PriceReel
1000+ Vendors Can't Be Wrong