Write For Us
PriceReel is on the lookout for talented writers to be featured on our guest blog! If you love creative writing and have a knack for producing fascinating, unique content, then we want you! If you're interested in writing for us, please review the submission guidelines down below to get started.
PriceReel's Submission Guidelines:
We're interested in well-written material that will be relatable to the PriceReel audience. This can be anything from a DIY project, upcycling, shopping tips, price comparison, finding deals, money saving tips and more – be creative!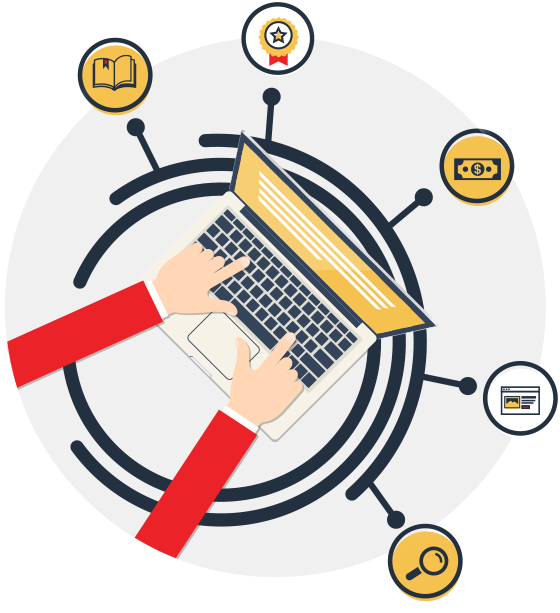 Content provided must be original material and cannot be published elsewhere, including LinkedIn, Medium, Inbound.org and more.
Include images (with attribution) to illustrate key points in your story. Include images that you have rights to or that are available under creative commons license. Be sure to include image credits and links.
Content must not have any affiliate links present, and should only refer to working links.
Provide us with a short bio which can include an optional link to your website.
Submissions must meet the PriceReel blogging team's quality standards in order to get published.
Keep the paragraphs short and include bullet points as much as possible to keep the content easy to read.
Content must be between 500 and 650 words.
PriceReel reserves the right to include calls-to-action to PriceReel's content, including, but not limited to email newsletters, ebooks, and other downloadable content.
Be sure to include a headline.
Compensation for guest posts is not being offered at this time.
1. Submission process:
Once you've submitted your content, it will be reviewed to make sure it fits in line with our guidelines, and is suitable for our brand.
In the event that your content isn't accepted, you will be notified within 4 weeks of your submission.
If your article meets editorial standards and aligns with our content strategy, we will let you know your article will be published on PriceReel's blog. That process may take up to 2 weeks.
2. WHO CAN WRITE FOR US:
Non-competitors
Bloggers
DIY enthusiasts
Shopaholics
Recognized experts
Online retailers
3. WHAT WE WON'T ACCEPT:
Unfortunately, there are a few things we simply can't accept. Including…
Anything that has been covered on our blog before. Please conduct a quick search on our website before submitting your articles.
Anything that is offensive or inaccurate.
Anything that is overly critical of individuals or companies.
4. What's in it for me as a Guest Blogger for PriceReel?
Great question! How about...
Join your peers who have contributed to this publishing platform.
Reach a new audience with your content.
Join a growing community of XY Authors & Contributors who are committed to helping others with their careers.
Another platform to promote your content on.
Your published posts will be promoted on all our social media profile, and could potentially reach…
6000+ Twitter Followers
2400+ Facebook followers
1100+ Pinterest Followers
800+ Instagram Followers