The holidays are supposed to be a time of cheer, spending time with loved ones, relaxing and having fun. However, the weeks leading up to them seem to always be the polar opposite. We're talking crazy amounts of fatigue, stress, and irritation from scurrying to finish your work tasks to the super long lineups at the mall. Being wrapped up in all this madness tends to make us forget how beautiful the holidays really are. So it's time to put down that to do list and start immersing yourself in all the things you love about the holidays. Whether it be the lights, music, movies, goodies, shows and more, get out there and enjoy it! If you're the type of person, who's down for anything Holiday-like, check out the tips below!
1. Savour your holiday treats – If you're enjoying a wide range of baked goodies at your office holiday party or your nan brought over a canister full of sweets, take the time to savor them. Look at them, be mindful of their flavors and even take a moment and feel the nostalgic feelings of how much loved them when you were a kid.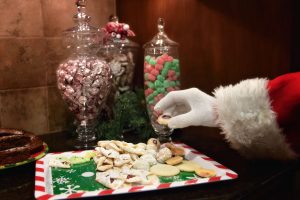 2.Take in the holiday glow – Take a slow walk through some neighborhoods notorious for their holiday lighting. Spend a few minutes at each display and just take in the colors, flickers, and effects.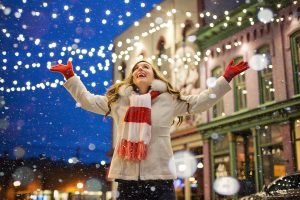 3.Homemade holiday karaoke – Print out the lyrics or create a YouTube playlist of your favorite Holiday songs (preferably lyric videos to make it easier to sing along too). Grab your fellow holiday enthusiast (or force you hubby or best bud whatever works :P) to join the fun!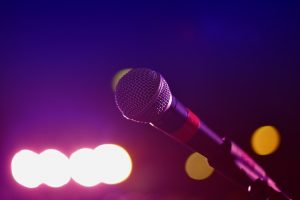 4.Spend time with loved ones – Enforce those cheesy holiday traditions such as an ugly Christmas sweater contest, baking holiday goodies (this may also include messing them up and laughing about it after :P), holiday movie trivia, holiday Pictionary and more.
You spend a lot of time and effort preparing for the holiday season, which is very much important, but enjoying this season yourself is just as important if not more. Forget about your work, responsibilities, and stress for a few short minutes even to appreciate all your hard work, and the work and passion of others to make the holiday season truly magical.
Happy Holidays!
---